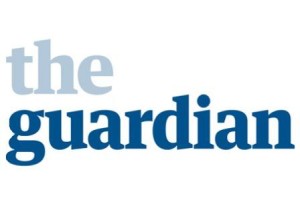 A grey minivan rattled through São Paulo's hilly suburbs, loaded with spray cans, paint rollers, buckets and a ladder as five street artists drove to the Atibainha river, rap lyrics blaring from their speakers.
On the sweltering afternoon of 26 February, they painted colourful protest murals on the legs of a bridge that crosses one of São Paulo's most important water sources, nestled in the Serra da Cantareira mountain range.
Months earlier, as fears of drought loomed over the region, Thiago Mundano had tagged the words "Welcome to the Cantareira desert" on to an abandoned car under the same bridge. That image became an icon of crisis as water supplies fell to a historic low and taps ran dry in South America's largest city.
"My idea was to show people how much water we are losing and that São Paulo will be a desert soon," the artist explained. "Photographers started taking pictures and it became a way of measuring the water. There are many images with different levels."
The car has now been removed, but the crisis continues – and Mundano painted a new picture of the vehicle next to its original resting place, alongside a poetic message about waiting to see if the reservoir recovers its depth.
His work is part of a growing movement involving artists, activists and independent journalists to raise awareness of the issue and compensate for what they believe is a lack of thorough coverage in mainstream media.
"The media is just replicating government communications, so we need to put pressure on them," said Caio Tendolini, an activist who wants to "create a new narrative" that goes beyond the official line circulated by Sabesp, the São Paulo water authority, which has yet to declare a state of emergency.
"Management is the main problem, not climate change. The government has been saying this shortage happened because of rain, but we need solutions on a structural level," Tendolini continued. Recent rainfall has eased the strain, but with the next wet season expected in November, the megacity's 20 million residents could be hit with a drastic rationing plan of two days per week. As anxiety spread and people began stockpiling water in open containers, cases of dengue fever have surged.
While artists were painting the bridge last month, Tendolini organised a gathering of independent journalists at an area of the Cantareira reservoir that is now completely dry, with the hope that multiple outlets publishing content at the same time would make waves on social media.
"Our idea is to run more tours like that and bring people to face the problem. The desert is a very shocking image – it feels like something died in the cracked ground," Tendolini said. "We need to get society looking at the issue in a more blunt way, prepare people for the moment when taps run out, and stop them panicking when it happens."
Another organiser of the desert meeting was André D'Elia, a film-maker who spent 16 months producing The Water Law (New Forest Code); a documentary that explores the consequences of a controversial 2012 legislation regulating deforestation of the Amazon.
D'Elia believes many journalists "failed to understand" the final law after President Dilma Rousseff vetoed several articles. "The code allows deforestation, which leaves water unprotected," he said, "but the media bought the idea that Dilma is saving the environment."
A crowdfunding project has been launched to finance screenings around the country, and the film will be available via iTunes. "Our campaign slogan is 'Water doesn't come from pipes – it comes from forests and rivers,'" said D'Elia. "Building more pipes and reservoirs won't take care of the problem. You need to protect the source."
In São Paulo's trendy Vila Madalena neighbourhood, Mundano's work is now on view in a new joint exhibition with artist Mauro, at the A7MA gallery. It features a canvas painting of the infamous car, junk "icons" found in the Atibainha river and a model building tagged with graffiti that offers free water to visitors.
Several pieces invoke Mundano's signature motif, a cactus with water taps sunk into its stalk. In December, images of a live plant installation in the barren Cantareira reservoir went viral after a Reuters photo was widely published.
"Art has the power to give visibility to new questions – I am fighting for people to reflect on the crisis," said Mundano. "I want people who see the show to think differently when they go home."

Published @ The Guardian, 9/3/15 – click here for original.