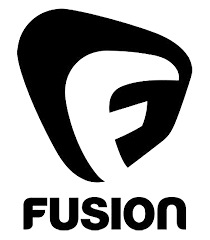 For many Brazilians, hosting the World Cup was a moment to affirm the country's status as a true player on the global stage – finally casting off its perennial tag as a nation with huge potential only matched by difficulties living up to such lofty expectations.
With media attention focused on organizational concerns and sporting spectacle, countless stories fell below the radar.
One of them was the tale of Werá Jeguaka Mirim, a Guaraní teenager who fearlessly protested at the tournament's opening ceremony, right before Brazil kicked off against Croatia at the shiny new Arena Corinthians in São Paulo.
Werá was in a group of three children – one white, one Afro-Brazilian and one indigenous – who were chosen to release doves of peace on the field as a tribute to tolerance and cultural diversity.
But Werá had another message to send: Hidden in his shorts was a red banner bearing the words "Demarcação Ja!" – Demarcation Now!
He raised it in front of more than 60,000 spectators, and millions more tuning in around the world, hoping to capitalize on the opportunity to demand recognition of indigenous territorial rights – but the act was censored as TV cameras cut away.
Although few journalists picked up the story, photos of Werá spread around social networks. He became a hero for his people.
The Guaraní are the largest tribe in Brazil and live in five different states. A large part of their land was claimed for cattle ranching and sugar cane plantations, while many Guaraní were forced to live in crowded reserves or camps on the borders of highways, where malnutrition and disease are chronic.
Some of them, such as Werá's community, Krukutu, are located relatively near urban areas. Werá's family live in a cluster of humble wooden huts, nestled among orange and banana trees in what seems like the middle of the jungle. The nearest asphalt road is 7km away, a 3-4 hour drive from the bustling metropolis of São Paulo.
"People in the city think 25 hectares is a lot, but it's not," explained Olivio Jekupe, Werá's father. "The indigenous world is different – people live in big spaces and depend on nature to survive."
Jekupe says population growth is putting indigenous territory under increasing strain. In the Jaraguá community, north of São Paulo, this problem was evident: Large families are crowded into small, dilapidated homes that are occupying disputed land.
Werá was among dozens of young people who attended a Guaraní action camp designed to foster solidarity and support for Jaraguá, which recently received a legal order to vacate the territory. It was a potent scene to illustrate the wider struggle of Werá's people, who are hoping his courageous protest will inspire a new generation to take up the cause.

Produced by Frederick Bernas and Anne Herrberg for Fusion, September 2014.