REFIK ANADOL STUDIO: Enter the creative process behind a groundbreaking multi-sensory project which explores our collective melting memories of a fundamental life force on earth.
BARBICAN CENTRE / NOWNESS: Artist and scientist Joaquín Fargas embarks on a quest to reveal the environmental impact of extracting lithium, a key component of electric cars – which aren't as sustainable as Tesla or Toyota want you to believe.
THE NEW YORKER: Renowned Spanish dancer Manuel Liñán comes out to challenge convention by pursuing his love of performing flamenco – dressed as a woman – in a conservative society with rigid cultural traditions.
BBC REEL: Hegra is an ancient archaeological site in Saudi Arabia, famous for spectacular Nabataean ruins – monumental tombs from an abandoned necropolis.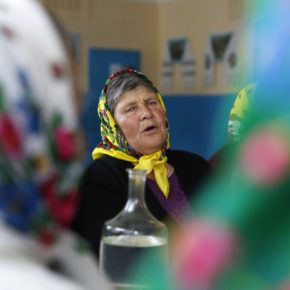 ATLAS OBSCURA / BBC WORLD SERVICE: Musicologist Miklós Both is on a mission to save traditional songs from remote villages.
VICE: A group of young ballerinas from one of the most violent favelas in Rio de Janeiro use dance to strive for a brighter future.
THE QUIETUS / VANTAGE: VR and AR may take all the headlines, but the progressive field of live cinema and audiovisual art performance is just as vital and exciting.
NBC LEFT FIELD / WIRED / MONOCLE 24: As violence rises in Rio de Janeiro, people are using mobile apps and crowdsourced data to help each other stay safe by sharing information about shootouts in real time.
BBC NEWS: At Punta de Rieles, inmates can set up businesses, start rock bands and circulate freely – with the goal of helping them reintegrate into society when their sentences have been served.
THE NEW YORK TIMES: A black politician invented by marketing gurus to satirize Argentine politics become an online sensation, but also been accused of reviving offensive stereotypes about the marginalized Afro-descendent community.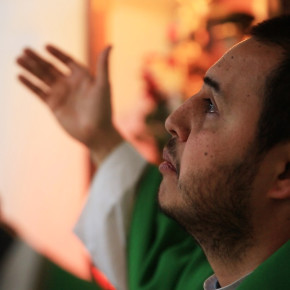 THE NEW YORK TIMES: Before he became Pope Francis, Archbishop Jorge Bergoglio sent many priests to work and live in the slums – or "villas" – of Buenos Aires.
AL JAZEERA: A documentary about one woman's quest to harness the power of the southern sun with innovative technology.