Yevgenia Kuida leads the team that created Bribr, an app designed to collect anonymous reports of illicit payments and visualize them online – with the goal of quantifying Russia's corruption problem.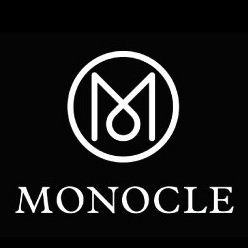 What inspired you to start the project?
I went the to the SXSW conference and saw Al Gore talk about social projects such as "I Paid a Bribe" in India. I took the idea home, sketched a simple mock-up and posted it on Facebook with a call for people to participate.
What have been its main findings so far?
We've had at least 100,000 downloads, with over 10 million roubles (€248,000) in reported bribes. Most go to universities and kindergartens. We expected more for traffic police, but our data could be skewed because mostly young people use the app.
How will you move forward?
We want to share the code and design with Transparency International, so they can use it anywhere in the world. We're planning to start a blog with anonymous stories about bribes. People mostly do things about large-scale political bribery, not everyday corruption.
Does Bribr represent a rising trend in social media activism among Russians?
The moment is still there. Even though the political protests are over and we're back to square one, people are active now – especially in Moscow. That's very rare. I'm not sure if our project can change the system, but it can change people.

Published in Monocle, February 2013.