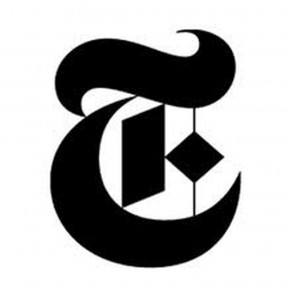 MEXICO CITY — On a wide stage in front of hundreds of people, two salsa singers danced in synchronized steps, belting out a catchy melody accompanied by trumpets, percussion and propulsive Latin montuno chords from an electronic keyboard. The musicians, like the crowd, wore mismatching beige uniforms, and no women were anywhere to be seen.
They were all prisoners at the Reclusorio Oriente — a huge penitentiary about 12 miles southeast of central Mexico City — competing in "La Voz Penitenciaría," a national singing competition that aims to help reintegrate prisoners into society through participation in the arts.
"There are people here who had never been to a theater before," said an inmate who gave his name as Ervin and said he was serving an 18-year sentence for double homicide, at the Reclusorio Sur penitentiary in a southern suburb of the capital. Ervin was interviewed after prison officials granted access to a reporter to cover the competition.
In the first week of April, a panel of judges toured eight prisons, selecting one solo singer from each and the best three bands over all for a regional runoff on Friday at Reclusorio Oriente.
The event, organized by Mexico's federal prison service, is in its third year. About 3,000 inmates at prisons from 26 states competed in auditions last year, and organizers are hoping for a similar figure in 2015. Winners will receive cash prizes of up to $1,100 in soloist and band categories, judged by a group of music professionals who assess DVD recordings of performances.
"La Voz Penitenciaría" is one of a smattering of cultural activities available to some prisoners in Mexico. They include Shakespeare workshops and a virtual "battle-of-the-bands" contest with online public voting in the federal district of Mexico City.
Aaron Velasquez Mejía – "Prohibido"
"It's a way of letting out your stress and frustration," said Aaron Velasquez Mejía, the winning soloist from Reclusorio Sur. He accompanied himself on guitar to interpret "Prohibido," a pop-rock ballad about clandestine dreams of romance. "I'm a drug addict — I like crack, and I like marijuana. All these things damage you, taking you away from what you love most — your family and yourself as a person. But when I play, I feel good."
The singing competition is a rare respite from the grim reality of Mexico's prison system, which houses more than 257,000 inmates, despite an official capacity of 203,300. Such rampant overcrowding makes it almost impossible for the authorities to maintain security and control.
Government statistics from January show that more than 13,100 men live at Reclusorio Oriente, a prison designed for 5,376 inmates. A heavy metal door at its main entrance is scarred with bullet holes. Inside, the grounds buzz with life: Prisoners work polishing the boots of guards and tending flower beds, while others wander around market stalls or wrestle in a boxing ring.
"I saw too much violence," a former inmate, Antonio Silva Rodríguez, 28, said during an interview at a Mexico City cafe. He recalls desperate inmates eating cats, pigeons or rats, and seeing friends "killed for a lime or a peso."
Mr. Silva Rodríguez was released in July 2014 after nearly six years in prison, more than a year ahead of schedule because of his involvement in cultural activities. He said he was imprisoned on a pornography charge after staging a photo shoot with a 17-year-old girl whose body he had painted.
"Art was my salvation and my freedom; If I hadn't done music or painting, my mind would never have been able to free itself from prison," Mr. Silva Rodríguez said. He formed a hip-hop collective at Santa Martha penitentiary in Iztapalapa, Mexico City's poorest borough. He continues to record under the name MC Tonz and organizes community art workshops around the capital.
Auditions for "La Voz Penitenciaría" were also held at Santa Martha, in a covered sports area that shaded singers from the blazing sun. The sound of bands and backing tracks echoed around eerily empty surroundings — pathways protected with high barbed wire fences and silent cellblocks overlooked by watchtowers.
It was a potent setting for Anselmo Carrillo Hernández, 29, who sang a solemn corrido written on a lonely night of self-reflection. "In this kind of environment, there are no sincere friends," he said, having served seven years of a 12-year term for theft.
"Everybody who partied with you when you were free — they give you no calls, no letters, no visits. They've forgotten about you as if you were dead."
Mr. Carrillo Hernández won his audition and will take his message to the regional final. "When you're stealing, you love the chase, the adrenaline, the shootouts. That moment when you come out victorious is a big celebration," he continued, "but my song says there is never a perfect crime, no matter how intelligent any criminal can be."
Some within the Mexican justice system favor lighter treatment for relatively trivial offenders like Mr. Carrillo Hernández as a solution to the overcrowding issue.
"Real criminals should not be mixed with people who stole chewing gum or chocolate," said René Genaro Martínez, a cultural manager at the Mexico City prison service who organizes "La Voz Penitenciaría."
The introduction of oral trials and other reforms across Mexico by 2016 may also serve to reduce inmate numbers. Legislation approved in 2008 abolishes a cumbersome bureaucratic process based on written material, establishing the presumption of innocence and allowing lawyers to represent defendants before judges. Some experts cautioned that the reforms won't solve all the system's problems.
"Institutions don't just change because a legal reform is made," said Catalina Pérez Correa, a professor of law at the Center for Research and Teaching of Economics in Mexico City.
She said a prevalent belief in harsh punishment is often used to excuse corruption and inefficiency in the justice system. "The punitive approach is adding years to sentences but not reducing crime," she said.
The "El Diamante" wing of Santa Martha prison is reserved for inmates serving the longest sentences under maximum security. A shift system allows different groups to play basketball, work out on exercise machines or study in a small library — which was filled with music on the day "La Voz Penitenciaría" sent its judges to scope out talent.
"When I play my guitar, I don't feel like a prisoner," said José Antonio Valencia García, 43, who has served 12 years but did not reveal his offense. He took up music after arriving at the prison and enjoys singing to his parents when they visit.
"We have made mistakes and committed crimes," he said, "but we are trying to correct our errors and find a better path through music, culture, exercise and school."

Published by The New York Times, 14/5/15 – click here for original.