EMERGE 85 LAB: A slump in consumption, poor harvests, rising prices and a host of economic issues are forcing Argentina's master winemakers to radically rethink their industry.
THE GUARDIAN: The cultivation and sale of marijuana have been legal since May 2014 but regulatory bodies, police and pharmacies are struggling to catch up with home growers, cannabis clubs and their steady clientele.
REUTERS: Felix Salmon explains the legal intricacies of Elliott vs. Argentina – one of those court cases so important and complex that only a Power Ranger, Transformers, Lego and wooden trains can possibly do it justice.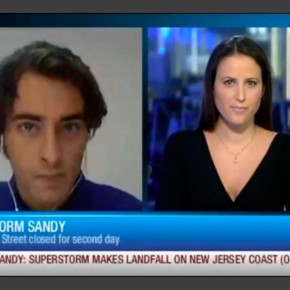 FRANCE 24 / LIVE: Reporting from New York early on October 30, after a vicious tropical storm devastated the city and surrounding states.
REUTERS: The little-known guar bean is now used for excavating natural gas, which caused it to achieve the equivalent of bean stardom. And with it, prices have skyrocketed. That's good for Texas bean farmers but bad for gas producers searching for a cheaper solution.
REUTERS: The iconic canned ham has been the butt of jokes – but it's also an American icon, serving troops in war, joining the Smithsonian and hamming it up on Broadway. Here's a rundown of Spam by the numbers.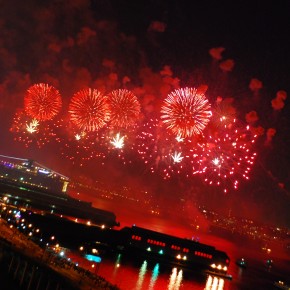 CNN: As towns and cities across the United States are plagued by harsh weather and a harsher economy, many have been forced to abandon traditional Independence Day celebrations. But in New Rochelle, NY, a lifeline appeared from the unlikeliest of sources.
THE NEW YORK TIMES: Undaunted by the withering publishing industry, a woman with a passion for literature has opened a Latino bookstore in East Harlem.
NORTHATTAN: Community activists from East Harlem and the South Bronx argue that the John McEnroe Tennis Academy should be more accessible for local people – but the man himself says he shares the same goal.
NORTHATTAN: The Save Half for Later Campaign wants to shrink Manhattan's waistline, and more and more restaurants are joining the cause.
NORTHATTAN: Despite the area's rich cultural heritage, places to enjoy literature are hard to find in East Harlem. But now one woman has raised over $70,000 to open a new Latino bookstore for the community.