MONOCLE 24: The Cumbre Tajín festival celebrates indigenous identity, combining scores of cultural activities with a distinctly popular musical lineup. Traditional folk dances share a stage with the likes of Fatboy Slim – but does this formula work?
THE WIRE: Minimalist composer Phill Niblock has been living in his Chinatown loft since the late 1960s – and curating concerts there for almost as long.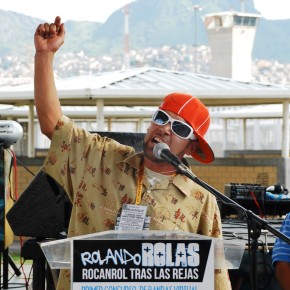 VICE: Inmates at Santa Martha Acatitla prison in Mexico City have found a welcome escape – metaphorically, of course...
MONOCLE 24: Emanuel Pimenta is an intermedia artist who was born in Brazil and now lives between Switzerland and America. He pioneered the concept of "virtual architecture," has collaborated with contemporary musical luminaries like John Cage, and holds exhibitions around the world.
Audio slideshow: Exploring the creative conscience of a busy saxophone and bass player in NYC.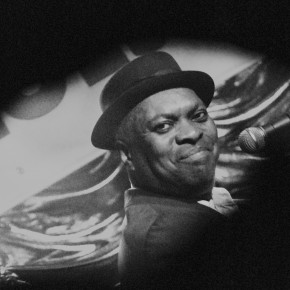 Reviews of three gigs at London's inaugural BluesFest: Monty Alexander, Roy Hargrove and Booker T. Jones.
Catchy acoustic grooves with a hint of joyous noisemaking.
GLOBAL POST: Hip-hop artist Noize MC challenges the Russian authorities with provocative rhymes – and in summer 2010 he found himself locked up for it.
Wagner Park, NYC, 8/7/10 www.hazmatmodine.com
ALL ABOUT JAZZ: The prodigious trumpeter pulls no punches in a vicious critique of the jazz establishment.
The bassless Anglo-French quartet Barbacana made strong impressions right from the start: James Allsop's supple tenor sax led the way, as the others gradually joined in to create a compelling collective improvisation with tight melodic interludes. This was the story of their set. A constantly shifting dynamic spectrum, ranging from full-volume, rowdy sax blasts and...
Charlie Wright's, London, 10/2/10 www.jazzmashin.com