THE QUIETUS / VANTAGE: VR and AR may take all the headlines, but the progressive field of live cinema and audiovisual art performance is just as vital and exciting.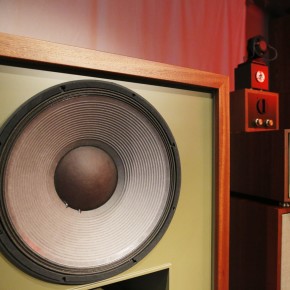 THE NEW YORK TIMES: Clubs with rarefied hi-fi equipment have become a mecca for listeners who crave an emotional connection to music.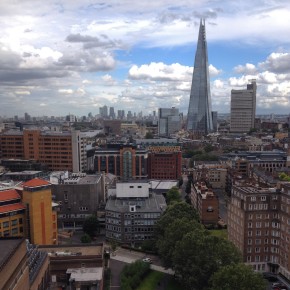 MONOCLE 24: "Remote X" blurs the lines between performance and interactive storytelling. After visiting more than 30 locations around the world, its latest stop is the English capital.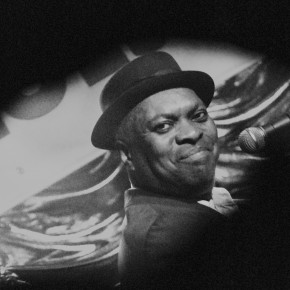 Reviews of three gigs at London's inaugural BluesFest: Monty Alexander, Roy Hargrove and Booker T. Jones.
Catchy acoustic grooves with a hint of joyous noisemaking.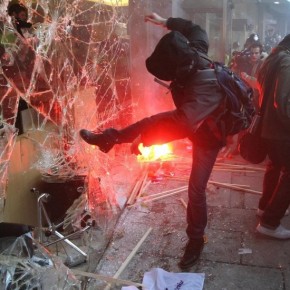 Ugly student riots in London exposed the misguided policy choice to increase university fees.
Charlie Wright's, London, 10/2/10 www.jazzmashin.com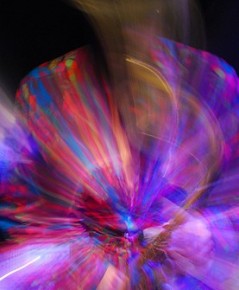 Vortex, London, 6/2/10 myspace.com/acousticladylandmusic Click here to read my interview with Pete Wareham, published May 2008.
The story of an audacious squatter collective currently occupying 39 Clarges Mews must be seen to be believed. Five minutes from Green Park station, the Ritz Hotel and all that goes with it, the Mayfair property is worth a reported £22.5 million.
London, England November 14-23, 2008 Ken Vandermark, Barry Guy, Mark Sanders The Vortex November 14 In a meticulously unplanned concert, the music often seemed like a sonic battle between these three renowned improvisers. Sporting a black-fitted tee and a hairstyle that could be straight from the Police Academy films, Vandermark was the dominant voice. On...
A series of shots from the 'Test Site' exhibition at Tate Modern.December 2006